Naturally Healthy
We are a natural health clinic offering holistic alternative care for a variety of issues. From autoimmune joint arthritis, to acid reflux, to hormonal migraines, to chronic stress support, we can help!

We do not replace your primary care, rather we offer in depth, natural alternative care options.

Who are we?
Inner Vector Naturopaths is kind of a funny name, no? We chose it because it connects with what we hope to give back.
Inner (Guided by YOUR aims)
We want to help you find a way forward that matches your lifestyle. And if you want to take a more active hand in your health, we want to help you have the know-how. That's why we are working to offer classes on home herbalism, medicine making, and plant identification.

Vector (A specific direction and speed)
Your goals, at your pace. Sometimes the body needs us to change, but we can usually make those changes at a sustainable pace. Life is crazy enough as it is.

Naturopaths (Walking the Natural Path)
With a Doctorate of Naturopathic Medicine we respect and support evidence-based research, as well as traditional healing. Sometimes one has a tool the other doesn't recognize. By blending them, we gain the best of both worlds.

Inner Vector Naturopaths
We empower you to reach your health goals at a speed that works for you, naturally.

(For more information on Naturopathic Health Care, see the following)

What should I expect during my visit?

A detailed discussion and review of your; goals, medical history, medications, supplements, and lifestyle practices.
We work in concert with your current provider team.
A roadmap with targeted and personalized holistic care plans aiming towards your goals. Plans often include lifestyle, diet, supplement, and herbal care.
We do not manage, add, or alter prescription medications, but are mindful of pharmaceuticals.

Optional In office
Services
Advanced in-office therapies such as hydrotherapy, acupuncture, and therapeutic massage are coming soon.
Dont't take our word for it – here's what our clients say:
"I'd get debilitating [monthly] headaches that lasted for at least 3 days, usually 4 or 5. Two of those days I couldn't get out of bed and had to hide in the dark with a face mask on and no noise or light. Drugs wouldn't even touch them… [It] made me want to gouge my eyes out…
After starting [treatment] I noticed headaches decreasing in intensity within 3 days. Now my headaches last 2 or 3 days tops and I can function normally throughout them…My mood and energy improved [too]. Last week…I enjoyed regular activities including kids and noise and lights and everything."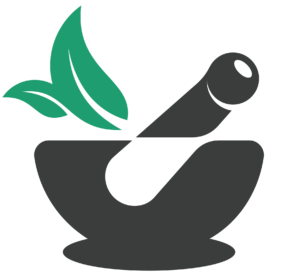 "Dr. Goodwin. I have been taking your regiment for 2 weeks now. Today I was able to do some fine motor work with very little pain!"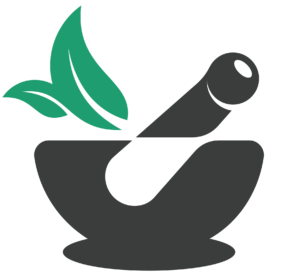 Current Staff
Dr. Taylor Goodwin has a lifelong interest in herbals, self-sufficiency, and sustainable natural health. When young, he could be found identifying plants in the park and being told to stop harvesting the edible and medicinal ones. Since then, he has focused his attention on the human side of the equation. During his training at Southwest College of Naturopathic Medicine (now Sonoran University of Health Sciences) he studied with an eye towards supplement quality assessment. He is also developing a 'medicinal foods' blend of herbals designed to be eaten and enjoyed. Taylor enjoys board games, yoga, reading Brandon Sanderson, and hiking with his wife, Avril.
Degrees and background:
Doctorate of Naturopathic Medicine from Sonoran University of Health Sciences
Bachelor of Science in Human Biology from Brigham Young University of Idaho
Taylor has led dozens of plant walks in Arizona and Colorado, given seminars on topics including herbals, memory formation, and habits, and served local medical needs in Puerto Peñasco, Mexico with Naturopaths Without Borders.